Universitat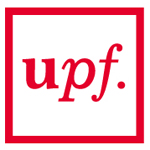 Pompeu Fabra (UPF) was established as a public university in 1990. Committed from its beginnings to the pursuit of excellence, it holds 22 undergraduate programs, 91 master courses and 9 doctoral degrees in the fields of biomedical sciences, social sciences and humanities and communication and information technologies. The UPF serves nowadays over 11500 students, around 25% coming from abroad, and around 1300 academic staff and 630 administrative support personnel. Despite its short history, UPF is at the forefront of research as an internationally recognized contributor to state-of-the art in several of its areas of interest and its translation into academic degrees.
Two specific research groups at UPF take part in the project. First of all, the Journalism Research Group (GRP), within the Department of Communication, focused on studying journalism from a broad perspective, including ethics, design, history, scientific journalism and digital documentation. GRP members have lead several competitive research projects funded by the Spanish Ministry of Education and Science, such as "Ethics and informative excellence. Journalistic deontology and the citizens expectations" (2007-2010), or "Evolution of Spanish online media in the convergence framework" (2009-2012). Moreover, some members of the group are taking part in Media Act (Media Accountability and Transparency in Europe), a EU-funded project to which the GRP joined as an associate member. The Department of Communication delivers degrees in Journalism, Audiovisual Communication and Advertising and Public Relations, and also the official master degrees in Social Communication and Contemporary Cinema and Audiovisual, as well as a Doctoral Programme in Communication.
Secondly, the Interactive Technologies Group (GTI), within the Department of Information and Communication Technologies (Polytechnic school), focuses on human aspects and technology, with activities in 3D graphics applied to media, Human Computer Interaction and Technology Enhanced Learning. It has extensive experience in co-ordinating successful projects in FP5, FP6 and FP7. The Department supports degrees in Telematics Engineering, Audiovisual Systems Engineerings and Computer Science. At postgraduate level, the department is responsible of delivering four master degrees and PhD programmes.