Asbjørn Slot Jørgensen and Kresten Roland Johansen from the Danish School of Media and Journalism were keynote speakers at the Nordic Conference for Journalism teachers, held at the University of Iceland in Reykjavik (25-26 September 2014). They gave the presentation "Integrated Journalism in Europe-and in teaching".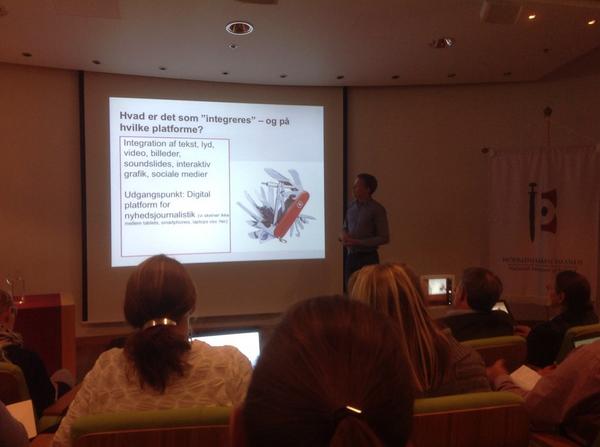 In the presentation, which was a part of the opening plenary session "Adapt or Die – Journalism education and big changes in the media landscape", findings from work packages 2 and 3 were presented with specific focus on the Nordic educations and media industry. The following questions were posed to the audience: Being journalism educators, which methods, material and technology do we need to prepare the students for cross-media and collaborative journalism? How does a digital and convergent media landscape affect journalism ethics and the journalistic identity? And facing the radical changes in the media landscape, should we teach new business models and entrepreneurship?
The Nordic Conference for Journalism teachers takes place every second year with participation from 20 Nordic journalism educational institutions from Finland, Sweden, Norway, Iceland, Greenland and Denmark.
Kresten Roland Johansen and Asbjørn Slot Jørgensen